Anxiety Healing Circle
Tuesday, July 18th, 2017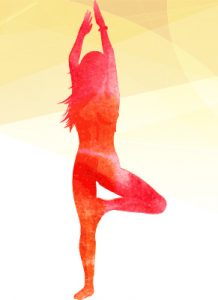 Come join our circle.
When a stress trigger sets you off, do you find yourself with shoulders scrunched up to your ears, heart pounding in your chest, a headache developing, or feel a threatening rumble in your gut? Do you want to learn how to hijack this auto play loop and instead feel calm and peaceful?
What:
Three healing circle meetings
3 classes:
A talk about anxiety, a gentle yoga practice including breathwork, reflection with journaling and an invitation to share your experience with another and with the group.
For home practice:
A folder with handouts and audio recordings of the physical practice and breath practice.
The goal for these 3 classes is for you to:
• Understand what is happening to you the moment stress and anxiety strike, so you can
• Learn skills to hijack the stress loop,
• Develop your capacity to experience peacefulness using breathwork and gentle yoga,
• Learn a take home practice that will invite peacefulness into your life.
Who is invited:
People age 15 and older who experience anxiety.
What to bring:
• Comfortable clothing that allows free movement.
• Yoga mat/block/blanket if you have it (not necessary as there will be yoga equipment to share).
• $30 cash or check made out to Edina Sports + Family Medicine to be paid in full at beginning of the first class.
Where:
Wood Lake Nature Center
6710 Lake Shore Drive
Richfield, MN
Class will be held in the beautiful space called The Fireplace Room.
When:
August 29, September 5, and September 12 from 7:00-8:15 PM (75 minutes) for three Tuesdays in a row. There will be a follow up class 6 weeks later on Tuesday October 24 (separate $10 payment). Please come 15 minutes early to register and claim your spot.
Circle leader:
Kristin Haugan, MD of Edina Sports + Family Medicine. Dr. Haugan is a holistic family physician and certified yoga instructor with a special interest in helping people with anxiety. Dr. Haugan will not be able to give individualized medical advice at the healing circle.
Reservations and to sign up:
Call Edina Sports + Family Medicine at 952-926-6489, ask for Anne.
Space is limited to 30 participants